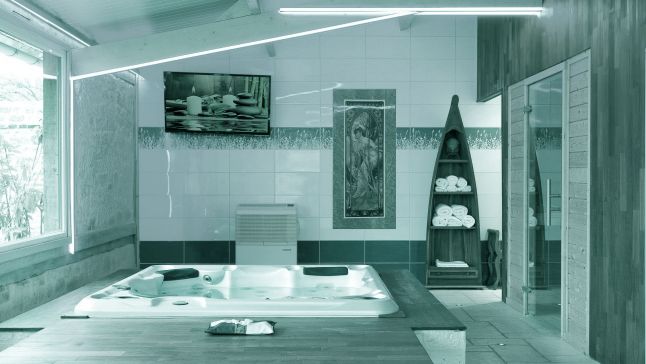 Spa and wellness area
Hotel L'Ecrin – relax in Honfleur
Located 5 minutes on foot from the foot of the Vieux Bassin and the main attractions in Honfleur (art galleries, restaurants, shops, museums, etc.), at our hotel, you'll be able to take the time to relax after a day of activities or excursions across the region.
For recuperation or just for sheer pleasure, come and relax in our wellness area with its sauna, steam room and jacuzzi.
Access to the relaxation area is private and accessible on reservation at reception.
Rates: €60 per hour, per room (1 or 2 people).